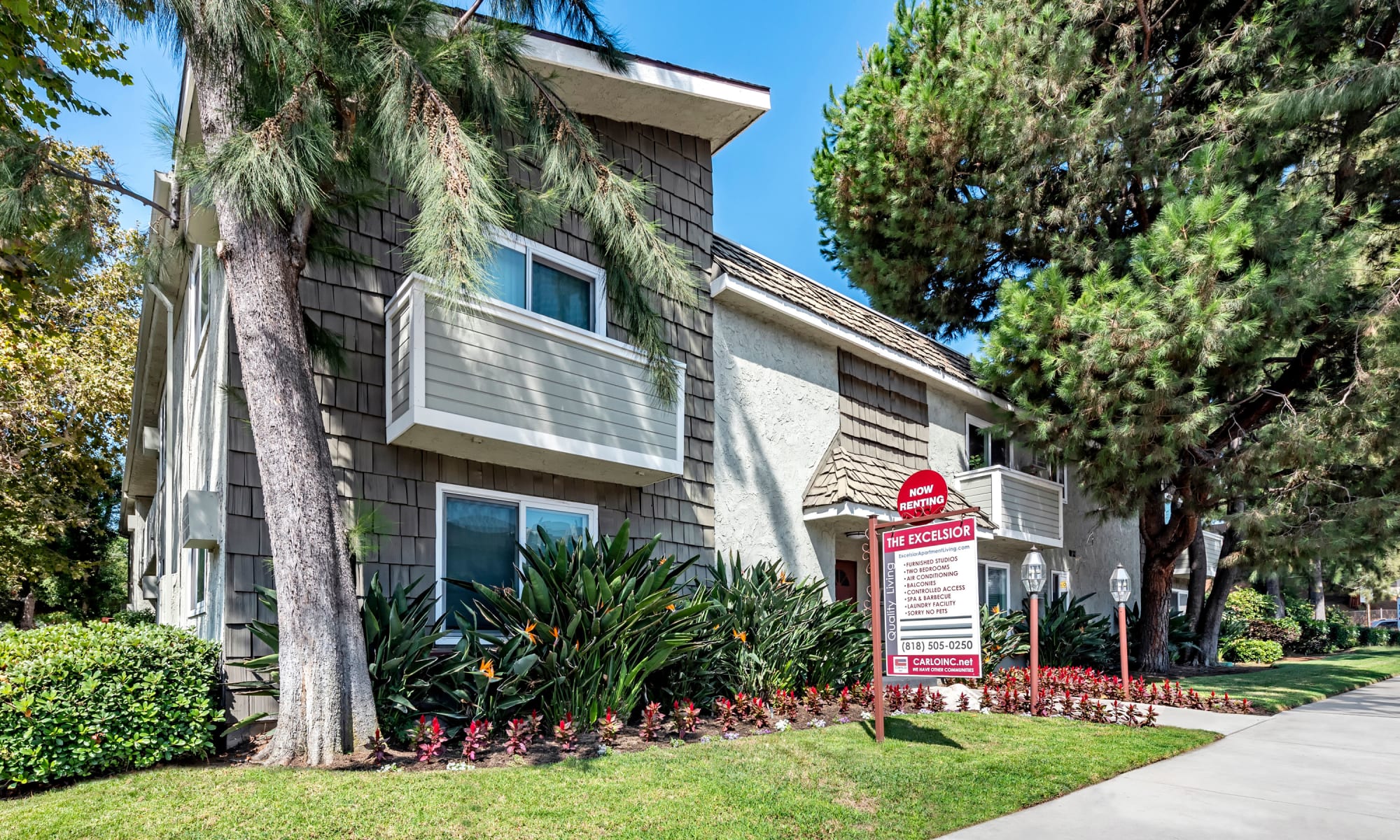 Quality Living in Studio City, CA
Are you looking for comfort, charm, and a high-end feel? Or maybe you're searching for the perfect apartment, and to you that means a perfect location. Whatever your criteria may be, you may have reached the end of your quest. The Excelsior Apartment community in Studio City, CA, offers both furnished studios and unfurnished two-bedroom apartments. Beautifully designed inside and out, The Excelsior's living spaces are great places to live your everyday life well.
In addition to quality apartments, The Excelsior gives you top-notch accessibility to shopping, dining, entertainment, and more. The inviting Ventura Blvd. district is minutes away from The Excelsior, and features boutiques and sidewalk cafes as well as a unique variety of shops. Spend an afternoon hiking at nearby Coldwater Canyon Park, or checking out at weekend art show. Try a new restaurant and catch a theatre performance afterwards. With a wonderful apartment home and plenty to explore, life at The Excelsior is just waiting for you!
Location
Studio City's suburban neighborhood setting makes it a cinch to commute from The Excelsior Apartment community to any part of Los Angeles. The Excelsior is situated between Ventura Blvd. and the Ventura Freeway, giving you car access out to the city. If public transportation is more your style, the Metro Orange Line can take you quickly from Studio City to Hollywood and Downtown Los Angeles.
Living in the San Fernando Valley
Welcome to the San Fernando Valley, a region of Southern California overflowing with opportunities. Resting snugly against the Santa Monica Mountains, it's a perfect balance of big city lifestyles and small-town charm. From large shopping malls to small boutiques, restaurant chains to unique cafes, and big city lights to little downtown districts, the San Fernando Valley has everything.
In addition to all the great experiences, the Valley boasts a beautiful Mediterranean-type climate. Warm, sunny summers pair with mild winters here, and make it easy to get out and explore. Garden parks, city and neighborhood parks, and open space preserves are plentiful throughout the region. You can hike, bike, play sports, boat, or simply picnic and enjoy the sunshine. Whatever your favorite pastimes may be, you're sure to find lots to love in the neighborhood.
Professionally Managed By
Click here to visit our Corporate Page
Carlo Inc. has been creating and maintaining a reputation for residential excellence in the San Fernando Valley for over forty years. We're deeply invested in this part of Southern California, and we're glad to bring you quality, value, and a place to call home.