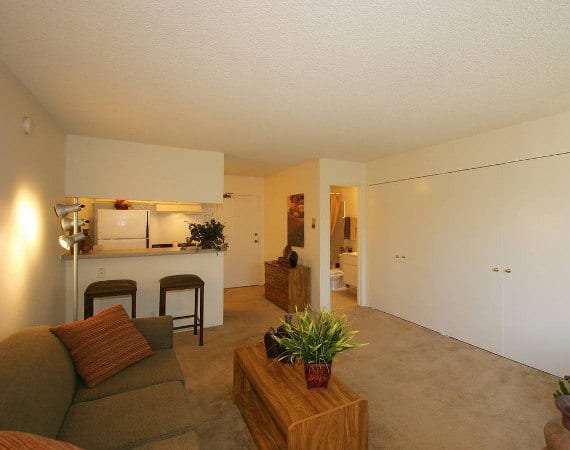 2-Bedroom Apartments & Furnished Studios in Studio City, CA
The Excelsior Apartment community features two quite different housing options within the same building. For roommates or small families, the 2-bedroom layout is a great choice—there's space to bring your own furniture and room for more people to spread out. On the other hand, our furnished studios offer a simple, hassle-free layout in a slightly smaller space. Both floor plans have great storage space, plenty of natural light, and an up-to-date feel.
Beyond the Floor Plan
At the Excelsior Apartment community, the floor plans are designed with you in mind. With a modern-cozy atmosphere and room to arrange your décor the way you like it, every Excelsior living space is a wonderful place to call home. This is important, because what really makes an apartment into a home is what you bring to it—the moments, the laughter, and the in-betweens. Having friends over for a game night in? Stock the kitchen with your favorite foods and whip up some tasty snacks. Rainy Saturday morning? Grab some Netflix or a book and relax in the bedroom or living area. Even if your schedule keeps you out from dawn till dusk, your apartment at The Excelsior will be waiting for you each evening. Go ahead, experience life a little! These floor plans are a great home base to start building a life you love.
Call today to schedule a tour of our model apartment homes. We're excited to meet you!